Born in 1957, lives and works in Vauvert.

In the performances of Jean-Claude Gagnieux Maoudj, there is a sort of enjoyment and despair ; expressed through sound, songs, objects and different mechanics.... He is like a plant without roots which grows in all directions.

He is a contemporary artist with 25 years of humourous and mocking performances, endlessly applying Jeantauds' theory and the postulate that any form immediately vehicles it's own axis of movement if we don't disturb it.

In his performances there are no quest nor a subject, otherwise he can't do what he needs to. For Jean-Claude Gagnieux-Maourdj music is the primary freedom of silence, and since he loves silence and freedom, he makes "music" which has inflection and which pleads.
As he has neither a quest , nor a subject, he sometimes finds what he's not looking for and nevertheless looks for what can't be found.
For more info please click here .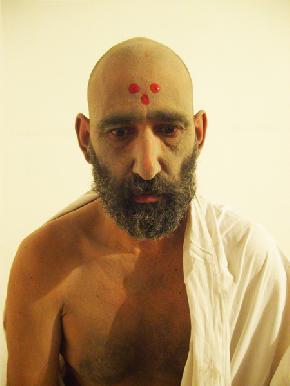 Jean Claude Gagnieux-Maoudj.