Born in 1951, lives and works in Singapore.
A full-time practicing artist and cultural worker, Amanda Heng has been actively involved in making art, curating exhibitions, conducting workshops, organising and speaking in public forums and participating in exchange programs and exhibitions in internationally since the 1980¹s.
Heng's work deals with the clashing of Eastern and Western values, traditions and gender roles in the context of the multi-cultural and fast changing society of Singapore. Her recent works focus on collaboration with people in all fields [art and non-art], particularly people from different cultural and ethnic backgrounds. She believes it is the best way to gain a better understanding of the differences and complexities of multi-faceted relationships and interactions in the world.
Amanda Heng has produced performances, collaborative interventions and installations throughout South East Asia including major, galleries, festivals and artist-run projects in Japan, Thailand, Vietnam, Malaysia and Australia. She has also presented work in exhibition in German, Austria and Spain. As an important contemporary artists in Singapore and South East Asia, Heng is also hugely influential in the setting up, curating and producing of numerous women¹s projects, exhibitions and events including: 'Women And Their Arts' [1991]; 'The Space' [1992]; 'Part of The Whole' [1994]; 'Memories and Senses' [1994]; 'Artists Project' [1994]; 'Women About Women '1998; and 'The Friday Event' [2000].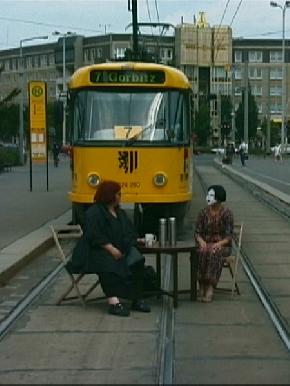 Amanda Heng. Sia Girl. Dresden.